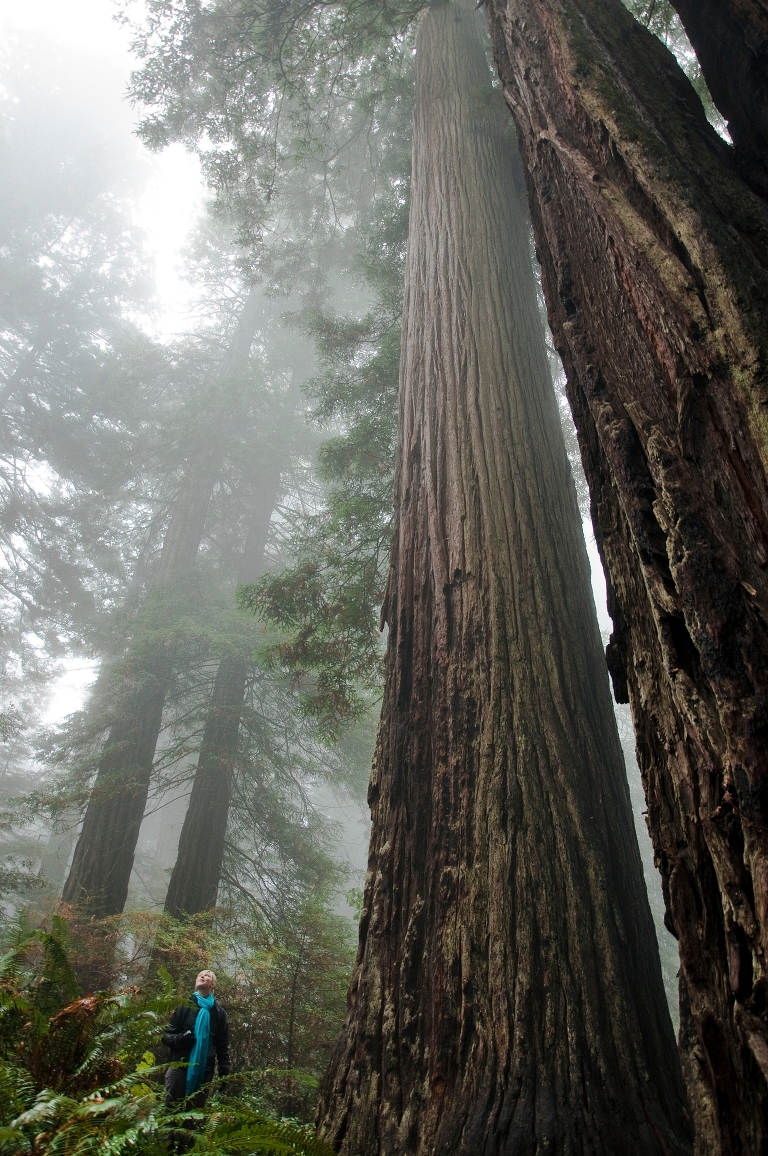 "When gold was discovered in 1849, hundreds of thousands of people came to California, and redwoods were logged extensively to satisfy the explosive demand for lumber and resources. Today, only 5 percent of the original old-growth coast redwood forest remains, along a 450-mile coastal strip. Most of the coast redwood forest is now young. The largest surviving stands of ancient coast redwoods are found in Humboldt Redwoods State Park, Redwood National and State Parks and Big Basin Redwoods State Park."  
Go here to read up more on the history of these majestic trees and the unfortunate impact westward expansion had on their destruction.  
Photo: From my 2011 trip to the Redwoods. I need to go back.